Accessorise your home
Accessories can have a multitude of uses in the home; from giving a room more light and brightening up a colour scheme to adding your own personality to your home. It's just a case of figuring out what works for you and your home.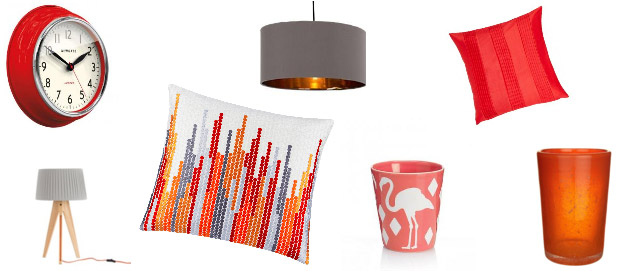 Accessories for your colour scheme
If you've chosen a specific colour scheme to decorate your home you probably will want to shop for accessories of a particular colour scheme to complement it – whether it's a red cushion or purple kitchenware we can help you find the right item.
Artificial flowers – no not those your Granny had
Artificial flowers have come a long way and are now incredibly realistic and can be a spectacular finishing piece for your room. Choose from modern ready made arrangements or buy single stems and arrange them yourself – John Lewis, House of Fraser and Debenhams all do a good selection.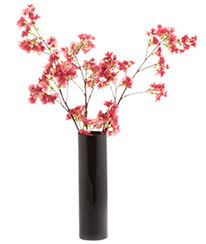 Lighting
Good lighting can change the atmosphere or mood of a room, make it usable for different activities at different times of the day and make a room feel bigger or more cosy depending on your needs or the season.
First think about what the room needs to be used for – is it where you read or entertain in the evening, or where you read the paper on a cold Sunday morning? If you know what the room's going to be used for you can plan the lighting you need. Think about ambient or background lighting, spot lighting to highlight interesting items and task lighting for reading or close-up work.
To search for lighting on ColourPuff choose your room, click filter and then choose Lighting from the Item drop down and filter again.
Mirrors
Mirrors give the illusion of space, can bounce light around a room, accentuate proportions and add depth and provide a glamorous focal point.
Think carefully about what will be reflected depending on where your mirror is placed; try to get someone to hold the mirror on different walls whilst you move around the room to see the different reflections.
Think about your mirror type as well as location – try a convex or concave mirror which can open up a space and provide an unusual reflection of a interesting piece of art or photo. Or try multiple mirrors in different shapes and sizes positioned on the same wall. This can provide a quirky decorative feature as well as bringing in more light. A small wall space or alcove can be difficult to do anything with but a long narrow mirror could be visually expand the space and provide the ideal solution.
Personality
Use accessories to bring your personality into your home – they can be easily changed and are perfect for those who are renting or just like to change things around regularly. Think about the things that make you who you are – the colours you love, your hobbies and passions and your pets. Look for items that reflect these and match your decor. Cushions, photo frames and hand- made art are all easy to find and available in many many shades and styles. Start collecting items when you go on holiday and your decor will always be unique.
Many of us keep our photos digitally these days but sit down one evening and get some of your favourites printed – the easiest way to bring your personality to the room and help you to feel content in a room is to put up lots of photos with happy memories.